I can already hear you asking: "This is a martial arts school. What does this particular topic have to do with martial arts?"
Quite a bit, actually.
True martial arts is about conquering our inner demons – learning to find balance in a world full of chaos. Sometimes that balance comes from disciplined decisions, such as eating healthy or exercising regularly. Balance does not have to be purely about making tough decisions, however. It is about looking at everything we do and finding ways to make them both enjoyable and productive.
For me (and many adults and kids alike), videogames are one of my favorite pastimes. I remember playing games from sunrise until sunset when I was a child on summer vacation; immersing myself in an entirely different world. I realize now that gaming marathons of that length aren't healthy nor balanced, but I also have realized just how many skills I possess that came directly from videogames I played.
I'm not going to pretend that every videogame is going to make you or your child more well-rounded, but there are a handful that will. Today, we are going to go into some games I think would be beneficial for people to play (so long as they go at it with the right mindset).
#1: Overcoming Difficulty – Elden Ring
Elden Ring is a massive open-world game designed to achieve two things. #1 – drop you into a world that is built with the sole purpose of being incredibly difficult to survive in. #2 – Give you only the minimal amount of direction required to function in the world, and then let you figure the rest out yourself.
It is an incredibly fun and rewarding game, but an incredibly frustrating one. A player's journey through this game involves:
wandering into situations you're not equipped to handle
making mistakes that cause a significant setback in your journey
spending hours trying (and failing) to figure out the best strategy for getting through the challenge that's directly in front of you.
What I find most interesting about the above points is how accurately it reflects the real world – especially for teenagers and young adults. When entering the real world to find their future, they often spend a lot of time:
wandering into situations they're not equipped to handle
making mistakes that cause a significant setback in their journey
spending hours trying (and failing) to figure out the best strategy for getting through the challenge that's directly in front of them.
Much like life, the game is also not always fun. Sometimes the anger and frustration from certain obstacles makes us want to quit. Many people do quit, but many continue to work away at it until they break through. That overwhelming sense of accomplishment and relief they get once they succeed keeps them moving towards the next goal and challenge. Succeeding in life is no different – it isn't always fun, but we learn a lot and gain confidence when we overcome difficult obstacles. The skillset and tenacity that gets someone through a game like Elden Ring is the same as what is required to do well in the real world.
#2: Thinking On Your Feet – StarCraft II
StarCraft II is a free-to-play game that came out over a decade ago, but is still wildly popular. When playing StarCraft, you pick 1 out of 3 alien races to play as. You start each game with a small base and a handful of "workers" who are able to collect resources and build buildings. From there, you must create more workers, build a small empire, expand your territory, and eventually build an army to defeat whatever enemy you are playing against.
What makes this game so helpful is the level of quick thinking you need to develop to get proficient at the game.  What should I build? Should I focus on workers or an army? Where should I position my troops? All of these decisions have to be made in a game that is designed to be as fast-paced as possible. In fact, the average player has to make between 70-80 decisions per minute in order to keep up with their opponents. At a higher level of play, that decision-making number can easily increase to the hundreds.
That level of quick-thinking and smart decision-making can be incredibly helpful in real life, especially for kids as they begin to approach adulthood and have to plan out what they want to do for their futures.
#3: A Taste of Daily Life – The Sims
"The Sims" is a franchise of games that is decades old. It is quite literally a "simulation" of life. You create a character and the whole point is to play through every-day life. Go to work, do chores, get married, raise a family, work on hobbies, and get bigger homes as you get promoted and make more money.
Many people don't understand why this game is so popular – why would anyone take the everyday chores of the real world and choose to do them in a videogame instead? While I understand this point of view, I also think that there's a lot that can be learned from this game, especially for kids who are in grade school and still have a lot to learn about the world.
In the Sims, your character has a finite lifespan and gets older as the game goes on. That means you have a limited time for your character to achieve their goals (best-paying job, being the best at a certain skill, etc.) That means that throughout the game, you are constantly balancing your character's personal goals, your responsibilities of your work, and your daily needs (bathroom, cleaning, fun, hunger, etc.)
Sounds quite a bit like juggling regular life to me. Not something new to adult players of the game, but for kids its a great way to be introduced to the balancing act of the adult world in a fun and exciting way.
#4: World History – Sid Meier's Civilization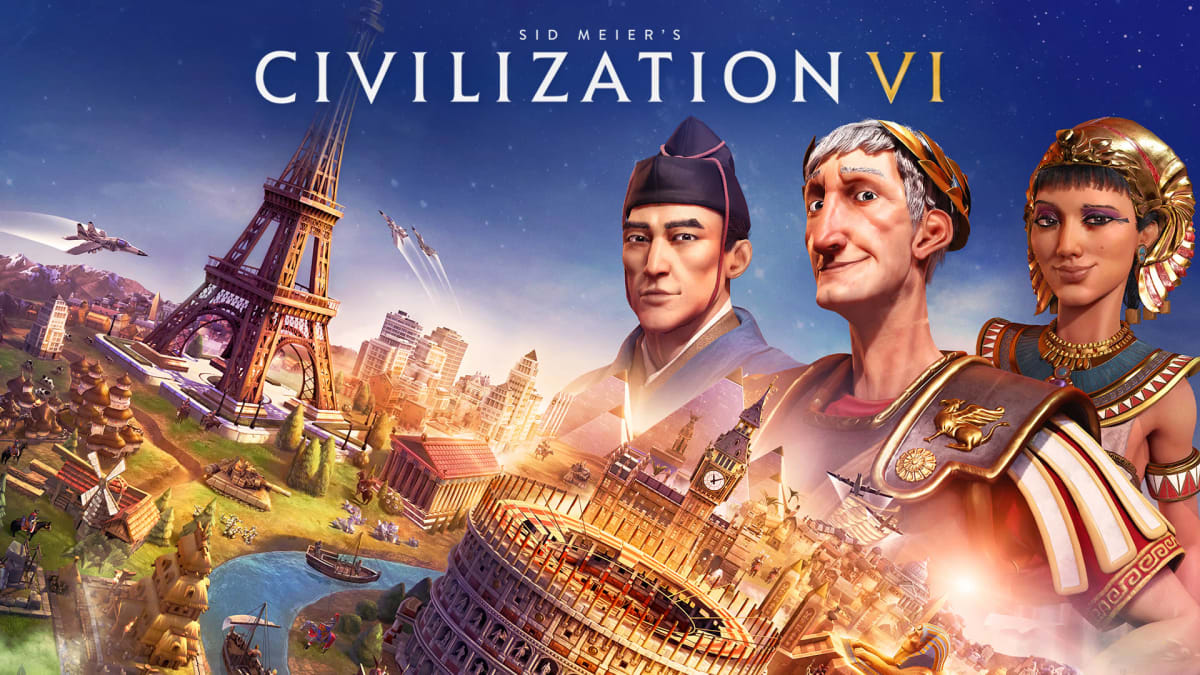 Civilization is built a lot like a board game. You pick your civilization, start with a city, and work from the caveman era all the way up through futuristic technologies to win the game. Similar to StarCraft, you spend a lot of time building new cities, improving your land, researching technology and upgrading your armies.
What's unique about this game, however, is that there is an entire 'Civilopedia' built into the game that talks in-depth about the real-world history of each civilization you can play as. You can learn about their culture, their leaders, certain events that transpired that changed their empire for better (or worse). When I was a kid, this was a really exciting way to (by proxy) learn about world history.
I used to play as the Greeks and Romans, and would read through all of their Civilopedia chapters to learn more about how to play them better. Oftentimes, I found myself looking up more about them online because I was intrigued by something the Civilopedia had mentioned. My intent was not to learn real-world history, but I had done so inadvertently (which I realized when I aced my exams on Greek and Roman history in Social Studies class).
#5: Creativity – Minecraft
Probably not a shocking entry for anybody who knows about this game. Minecraft is already used in many colleges and universities as a way to practice architectural design and creativity.
For those who aren't aware, Minecraft is a game that – at its simplest – boils down to picking up blocks and putting them down somewhere else. This is a massive oversimplification of the game, but that's plenty for our purposes here today.
The game has a "Creative Mode" where players have access to every type of block in the game and can simply build to their hearts desire. Despite it being a game made up of only blocks, kids and teens alike can create some pretty amazing buildings and designs (like the one pictured above). The creativity required to make these ideas come to life, and then expand upon them, can really help them later in life if they pursue a more creative field of work. Things that will take others months to come up with they may be able to complete in days or weeks, simply due to hours of practice in this block-filled world.
Conclusion: Everything Needs A "Why"
If a skill or activity has no purpose, then it is useless. That is true for every skill in existence, even those that we always associate with successful and productive individuals.
The opposite, however, is also true. Any skill or activity can be useful if it has a purpose.
Mindlessly playing videogames for 3 hours a day is not only unproductive, but can lead to an addiction that can really mess up someone's life. Playing a certain game for 3 hours with the intent to de-stress and learn a new skill? Perfectly fine and a great alternative learning method to traditional schooling.
It's the same for all skills. Exercising or learning about finances for hours a day may sound "productive", but if it is done mindlessly and without purpose, then it is useless. It is not the skill or activity itself that determines the value, but the "why" behind the activity or skill. Someone with the right purpose and vision behind their activities – even the fun and "wasteful" ones – will learn how to continue to grow and strengthen their minds in all hours of the day.
And to continuously be growing and strengthening ourselves – that is the purpose of being a martial artist.